Fiction Reviews
Recent Reads:
DUMA KEY
BY: Stephen King
Edgar Freemantle is a millionaire building contractor from Minnesota who one day has the right side of his body crushed when a crane backs into his pickup. He loses his right arm (fortunately the is left handed), chunks of his memory, and soon after, his wife. Urged by his psychiatrist to get away and take up a hobby, Edgar finds himself on the west coat of Florida on a very small island called Duma Key.
The house he's leased, which he called Big Pink overlooked the Gulf of Mexico. Edgar begins to sketch and paint the sunsets and finds that he has a talent to show the ordinary in an extraordinary way.
When he shows some of his work to a local gallery, he is offered a show.
Down the beach from Edgar's house is the estate of Elizabeth Eastlake, owner of nearly the entire island of Duma Key. Elizabeth is an 80+-year-old woman on the verge of slipping into full-blown Alzheimer's. She's cared for by Jerome Wireman, ex-Omaha lawyer whose own story is probably even more tragic than Edgar's. The three form a bond over their love of the island and art.
As Edgar begins to expand his talent, he finds that the things he paints begin to come true; including his daughter's boyfriend, his wife's affair and a local girl's killer.
As the story unfolds, Edgar, Wireman and Edgar's assistant, Jack begin to explore the other side of the island with dire consequences.
Between the mystery ship, picnic basket, lawn jocky and upside down flying birds, Edgar and clan began to unfold a mystery that has literally laid dorment for 80 years.
A great read, I loved the characters and settings; and in King's classic style it held me spellbound for hours. The underlying theme wove its way through the story and as always Stephen King managed to bring it home in the end.
I found it an interesting premise.concerning what happens to the brain when a major injury occurs. So much of our life is memory and remembering what words to use in certain situations. Of course Stephen King takes the ordinary and makes it extra-ordinary and puts that "not of this world" twist on things.
King fans will love it, as did I.
ECHO PARK
BY: Michael Connelly
"Echo Park" capitolizes on the truism: "Whatever dog you feed, the black one or the white one, is the one that will come out on top"
Another great installment in the Harry Bosch series.
I love Michael Connelly's style and description. He allows the reader to experience L. A. ever if they have never stepped foot inside the city limits.
When a car belonging to a young woman named Marie Gesto turns up at a crime scene, the trail grows cold and goes unsolved for 13 years; but Harry Bosch never forgets it.
When a man with plastic bags containing body parts is stopped in Echo Park, it catipults Harry back onto the trail after being filed away for 13 years.
Raynard Waits is one of the most interesting killers since Hannibal Lecter and leads Bosch on a marry chase.
Michael Connelly's expert eye takes us to the Los Angeles terrain. Of this melting-pot neighborhood near Dodger Stadium, he writes: "By day a walk down the main drag of Sunset Boulevard might require skills in five or more languages to read all of the storefronts. By night it was the only place in the city where the air could be split by the sound of gang gunfire, the cheer for a home-run ball, and the baying of the hillside coyotes — all in the same hour."
Now Harry Bosch has joined the night.
THE OVERLOOK
BY: Michael Connelly
This follow up to 2006's "Echo Park" was an easy and exciting read. I enjoy the way that Michael Connelly weaves the backstory throughout the current venture with ease and style.
If someone had never thumbed the pages of a Harry Bosch novel, they would still be right at home.
This 13th installment of the Harry Bosch series finds Harry and and partner Iggy Ferras on the trail of a terrorist hit squad with radioactive consequenses.
We also see Bosch reunited with FBI agent Rachel Walling and the clash has not dampered.
As always, Connelly gives you a look into the character's lives that makes you realize, "I know people like this".
A great read.
BROTHER ODD
BY: Dean Koontz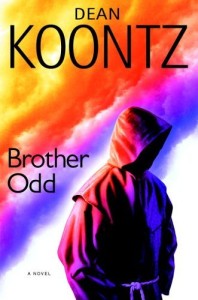 The third installment in the Odd Thomas series. I will have to say that I believe I loved it the best!
Great premise and Dean interweaves the spiritual truths within a great story of intrigue and murder.
We find Oddy cloistered away in a monastery with an interesting collection of monks and nuns. When one of the monks turns up missing (how can you turn up missing?) Oddy finds himself in a web of mystery chased by ice bone creatures and Death, literally. But Odd accompanied by his dog, the ghost of Elvis, a Russian mystery man and a monk named Brother Knuckles; manages to get himself into hot water. But will he get out this time? That's something that you will have to read about…
THE GOOD GUY
BY: Dean Koontz
Tim Carrier, a bachelor and stone mason is a man that likes to keep to himself.
At a friend's bar, during a casual conversation with another patron, the man slides a manila envelope across the bar saying "half of it's there…the rest when she's gone."
By the time the significance of the stranger's words sunk in, it was too late, the strange man had disappeared. A few minutes pass and Krait, the real assassin shows up and assumes Tim is the client. Realizing the magnitude of what he has unwittingly become a part of, Tim removes the information from the envelope and gives the cash to the man, telling him he's had a change of heart.
Unfortunately, no harm, no foul doesn't work in this case.
Linda Paquette couldn't imagine who would want to kill her or why. But for now, the reasons were irrelevant because Krait was hot on their trail and was determined to complete his assignment.
Relying on all their wits to stay a step ahead of Krait gets harder and harder, as he seems to anticipate their every move. It soon becomes clear this killer has much more than good instincts and good luck on his side…
Dean Koontz has always taken the usual, spiced it up as only he can and delivered an action packed, suspense filled ride that keeps his legions of fans lining up and clamouring for more.
. CROSS
BY: James Patterson
Another great installment in the Alex Cross series.
James Patterson burst on to the thriller scene with his first Alex Cross novel, Along Came A Spider. Patterson followed that book with 11 more novels.
His style, characters, and writing have won him millions of dedicated readers. But most of them have been waiting on this latest book, Cross, in which they learn who killed Maria Cross, Alex's beloved wife.
Cross remains a dedicated family man, and his life revolves around his children and his grandmother, Nana Mama, the woman who raised him after he was orphaned.
Cross has spent years tracking down murderers and serial killers beginning in Washington D.C. as a policeman, rose to detective, then joined the ranks of the FBI as a profiler who specialized in psychology.
In rapid-fire succession, Patterson introduces his readers all over again to Alex and Maria, to the children and to Nana Mama. But he also introduces them to Michael Sullivan, the Irish hit man who becomes known in organized crime circles as the Butcher of Sligo.
Just a few chapters into the book, which for Patterson with his 2- and 3-page chapter pacing isn't very far at all, readers are given insight into Alex Cross's marriage and life, and into the perpetual hell on wheels that is Michael Sullivan.
From the opening scene we know Sullivan is a dangerous man and in great character development, we find ourselves understanding Sullivan and almost feeling sorry for him.
Another thrill ride with James Patterson at the throttle.
THE LINCOLN LAWYER
BY: Michael Connelly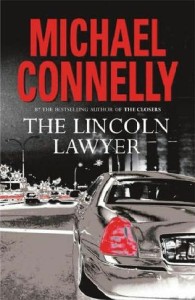 With Michael Connelly's style and L.A. descriptions, we are in the backseat of defence attorney's chauffeured Lincoln Town Car for a thrill ride.
At times we find Mickey taking cases simply for the nice payday; but in the process, we identify with Mickey and his ethics.
When he's hired to defend a spoiled playboy against a charge of attempted murder of an escort, Mickey takes it knowing the rich kid will pay handsomely. He ultimately believes, though, that his client is guilty and everything becomes more complicated when Mickey becomes a murder suspect and his family is threatened.
Michael Connelly takes a break from his Harry Bosch series to create a new character in this legal thriller.
USA Today says: "The Lincoln Lawyer is Connelly's first legal thriller and is one of the best novels he has written, if not the best."
More on these coming up…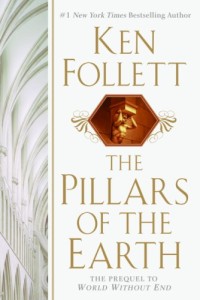 I started on this one, 32 CD's!!! I'll let you know…