Other Works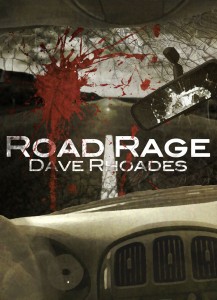 Revenge is a dish best served cold…
Desmond Luca was content to pastor his little Nebraska church until "the enlightenment" came. Now his rise from small town, minister to megachurch superstar brings with it questions: Pastor or Predator?
Insurance agent, Paul Trimble had a thriving career until he hit a bridge abutment at full speed. Now Paul's obsession with the TV preacher causes him to question why Desmond is stalking him.
FBI Special Agent Stormie Lamonica is bent on uncovering the truth. Serial murders, child abduction and unexplained accidents, all in the same rural Nebraska town. And Desmond Luca is right in the middle.
Stormie Lamonica returns in her own series of books with the first installment called: Cain
Click here to view CAIN
Road Rage is a work of fiction, Names, characters, places, and incidents either are the product of the author's imagination or are used fictitiously. Any resemblance to actual persons, living or dead, events, or locales is entirely coincidental. All rights reserved.Copyright 2012 © by Dave Rhoades Book design by Stormie Rhoades No part of this book may be reproduced or transmitted in any form or by any means, electronic or mechanical, including photocopying, recording, or by any information storage and retrieval system, without the written permission of the publisher or author, except where permitted by law.