Me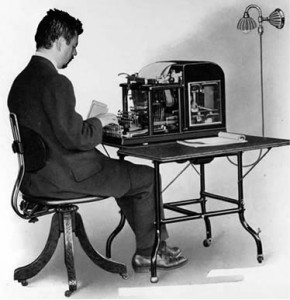 Getting to know you,
getting to know all about you…
1959
A good year for me, I finally got to quit breathing fluid
and sucked life giving oxygen
down my gullet while doing the wah, wah for the first time. Funny, after
spending 9 months in liquid, why don't I swim well now?
Anyway, I had the normal 1960's childhood, snow forts that lasted for weeks
in Colorado and GI Joes- when they were big enough to date Barbie.
Those were the days of "The Jackrabbit Special" and Don "The Snake" Prudhome
in Hot Wheels cars, Major Matt Mason and Lego,
back when you had to use your imagination to build things and they didn't
have little round heads with smiles or light sabers in their round pegged hands.
No, our Lego people were all block heads back then and liked it!
The 60's
A bygone era when you had an arsenal of legal firecrackers, when carrying
pocketknives to school was a way of life and when someone on your football team
got into a fight with a rival school, we all went home with bloody noses instead of dead.
We kept loaded guns on the top shelf of hall closets without trigger locks and knew to
respect lethal weapons.
We understood that life was precious.
We feared nuclear attack more than destroying the ozone layer by opening styrofoam containers.
We also had enough sense to sit down in cars without government regulations on car
seats mandating us to do so. Back then, "Back in THE day" as our son, Rocky refers to it; if we didn't sit down,
then we banged our heads on metal dashboards without padding. We got concussions back then,
and we LIKED IT! It made us tough. It got our thought juices flowing! It got our attention.
The only way that we hit our heads anyway, was if dad didn't put out his arm every time he slammed on the brakes
to catch us. And guess what? We didn't sue our dad's if they didn't catch us. We took personal
responsibility for not sitting down, because mom had already warned us; "If you stand in between
the seats, you'll hit your head."
And forget bike helmets and elbow guards, if we broke an elbow, we reset it later, after we were
done blowing up GI Joes in their foxholes with M-80's. After all, there was a war on.
I remember Star Trek, Gilligan's Island, and Bonanza when they were still on prime time.
And when I wanted to talk to Scotty on the Enterprise, I had to whip open a tin-foil wrapped
box that had a lid attached with masking tape and make the clicking sound with my mouth.
Now we've all got mobile phones that do all those things for us. Which, if you read Stephen King's
book, "Cell", might not be a good thing, but I digress..
As I grew a little older, we had Clackers. Which consisted of two giant glass marbles tethered
with a rope much like held our soap from Avon. A person would start them bouncing by holding
the rope and moving it up and down and then begin doing it so violently up and down that
the balls would clack under your wrists and then on top and back on the bottom and then on
top again, making, the "Clacking" sound.
But alas, after many enjoyable minutes of fun, THEY, and THEY being the consumer affairs
people or the government or United Laboratories or Good Housekeeping or somebody;
outlawed Clackers because too many idiots broke their wrists. Ahh, Auntie Government…
Isn't it great when you don't have to use your brain any more and Uncle Sam will protect
your lunacy?
Well, enough about me for now…
Stay tuned, same Bat Time, same, Bat Channel!
The 70's
There was such a difference between the beginning of the Seventies and the End; for one reason,
I graduated from high school and then into college
at the later end of the Seventies.
The early Seventies we were still warring with Vietnam, the later we were dancing our ways into
a Saturday Night Fever.
The Seventies were my adolescent years.
They were filled with ten speed bikes with rams horn handlebars and
the Dallas Cowboys as a dynasty.
We drove around in Starsky's red Torino with the white stripe and sang songs like:
Afternoon Delight and You Are The Woman.
And The Eagles and Bee Gees rocked the charts.
The seventies were good to me. In '78 was when I first laid eyes on my lovely wife and secretly
hatched my plan to marry her.
The 80's
Wow, the 80's, what a blur?
I reminisce about some of the popular songs of the decade and thought I would put my
two cents in on them also…
(I Just) Died In Your Arms – Cutting Crew
(It's Just) The Way That You Love Me- Paula Abdul Hmmm, life before American Idol?
(Just Like) Starting Over -John Lennon
Addicted To Love – Robert Palmer
Buffalo Stance – Neneh Cherry
Cold-Hearted – Paula Abdul
Do You Really Want To Hurt Me – Culture Club Is it me, or were there an onslaught of Englishmen with weird hair running amuck?
Don't You (Forget About Me) – Simple Minds
Don't You Want Me – Jody Watley
Downtown Train – Rod Steward
Every Breath You Take – The Police
Every Rose Has Its Thorn – Poison
Everybody Have Fun Tonight – Wang Chung
Everybody Wants To Rule The World- Tears for Fears Everybody wants to have fun AND rule the world!
Express Yourself-Madonna And she certainly did!
Faith-George Michael
Gloria – Laura Branigan Hmmm, Faith and Gloria, didn't they make a sitcom out of them later???
Heart And Soul – Huey Lewis and the News
Heat Of The Moment – Asia
Holding Back The Years – Simply Red Until now, I always thought they were singing "Holding back the tears"!
I Love Rock 'N Roll – Joan Jett and The Blackhearts
I Want To Know What Love Is – Foreigner
If You Love Somebody Set Them Free- Sting But what if they don't return? Were they yours to begin with???
It's Still Rock And Roll To Me-Billy Joel
King Of Pain – The Police
Livin' On A Prayer-Bon Jovi
Looking For A New Love – Jody Watley
Love Bites -Def Leppard
Love Is A Battlefield – Pat Benatar
Man In The Mirror -Michael Jackson I don't think he ever did change his ways even after he was asked to…
Once Bitten Twice Shy – Great White
Owner Of A Lonely Heart – Yes
Physical -Olivia Newton John
Shattered Dreams – Johnny Hates Jazz
She Drives Me Crazy – Fine Young Cannibals She drives me crazy and works hard for the money, a lethal combination…
She Works Hard For The Money -Donna Summer
Shout – Tears for Fears
Simply Irresistible – Robert Palmer Hey, wasn't this the same song as above, with the same girls?
Straight Up – Paula Abdul There's that pre-Idol again
Sweet Dreams (Are Made Of This) -Eurythmics
The Power Of Love – Huey Lewis and the News
Total Eclipse Of The Heart – Bonnie Tyler
Walk This Way -Aerosmith / Run D.M.C.
We Didn't Start The Fire – Billy Joel
What You Need – INXS
What's Love Got To Do With It-Tina Turner
Wild Wild West -The Escape Club
Wishing Well – Terence Trent D'Arby
With Or Without You-U2
You Give Love A Bad Name – Bon Jovi
And marriage and then came kids and now grandkids and the rest, as they say, is history…